Saffron products
"Why specifically vesuvian saffron? Because I fell in love with Croco and Smilace myth. A death that leads to a new life under another form. A symbolic representation that involves me completely. I follow, with care and passion, the sowing of the bulbs, the birth of the beautiful, violet and shiny "crocus sativus" flowers, from which personally take off the red stigmas. Later they will be dried to give life to our "Vesuvian Saffron". Its perfume and taste are intense and has many beneficial properties. Thanks to the love story of Croco and Smilace and my croco-flower passion, the first saffron cultivation in the Vesuvius National Park is born."

CLEMENTINA
---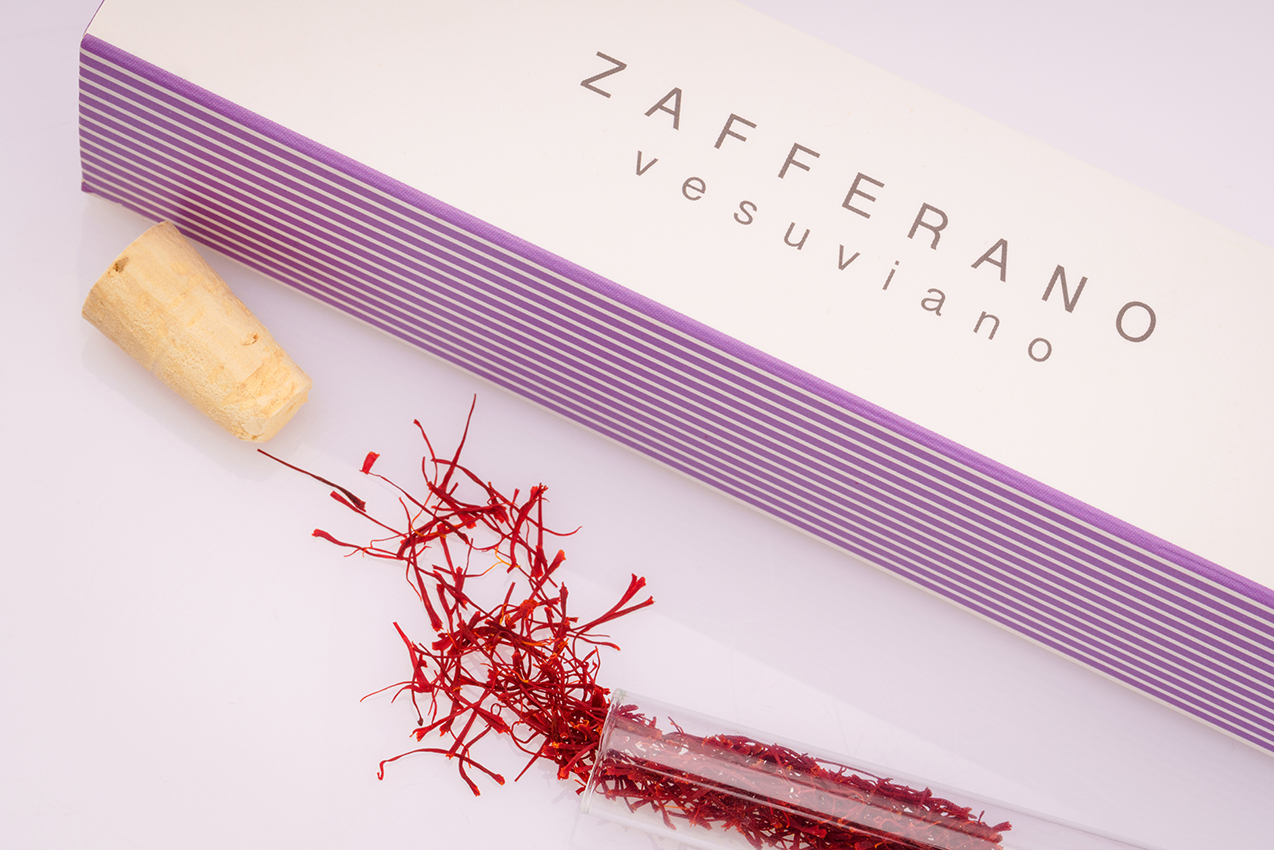 Vesuvian saffron
Our pure Vesuvian Saffron made in stigmas collected in elegant glass vials preserved in precious, sober and refined gift boxes.
---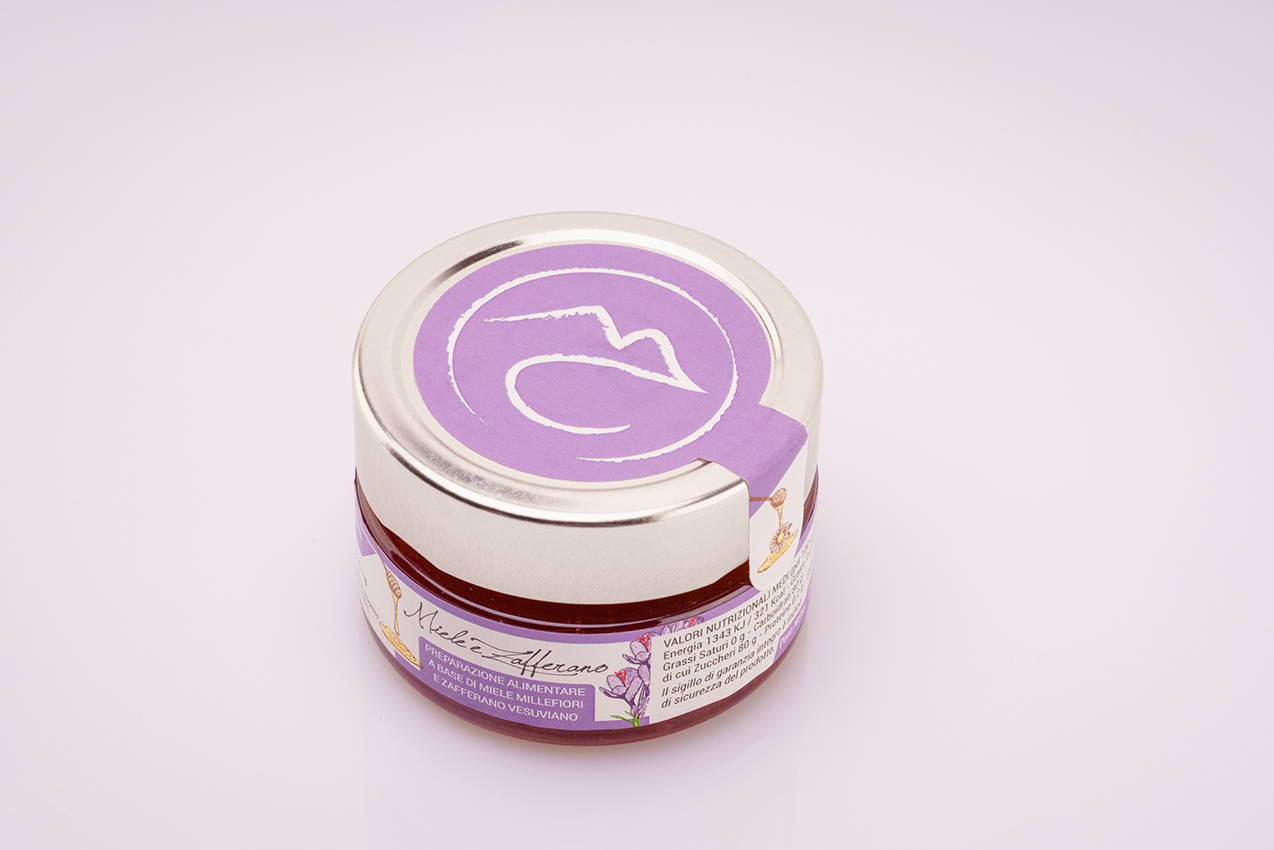 Vesuvian Saffron Honey
It has a wonderful perfume and a unique nutritional content, amber colored and an intense taste, it is an elisir that unites honey virtues with saffron healthy properties. Tastes and flower perfume mix together to create a precious nectar made for the most refined palates. Its taste happily marries with strong cheese as pecorino and caprino. It can be tried also with pasta, pear and ricotta.
---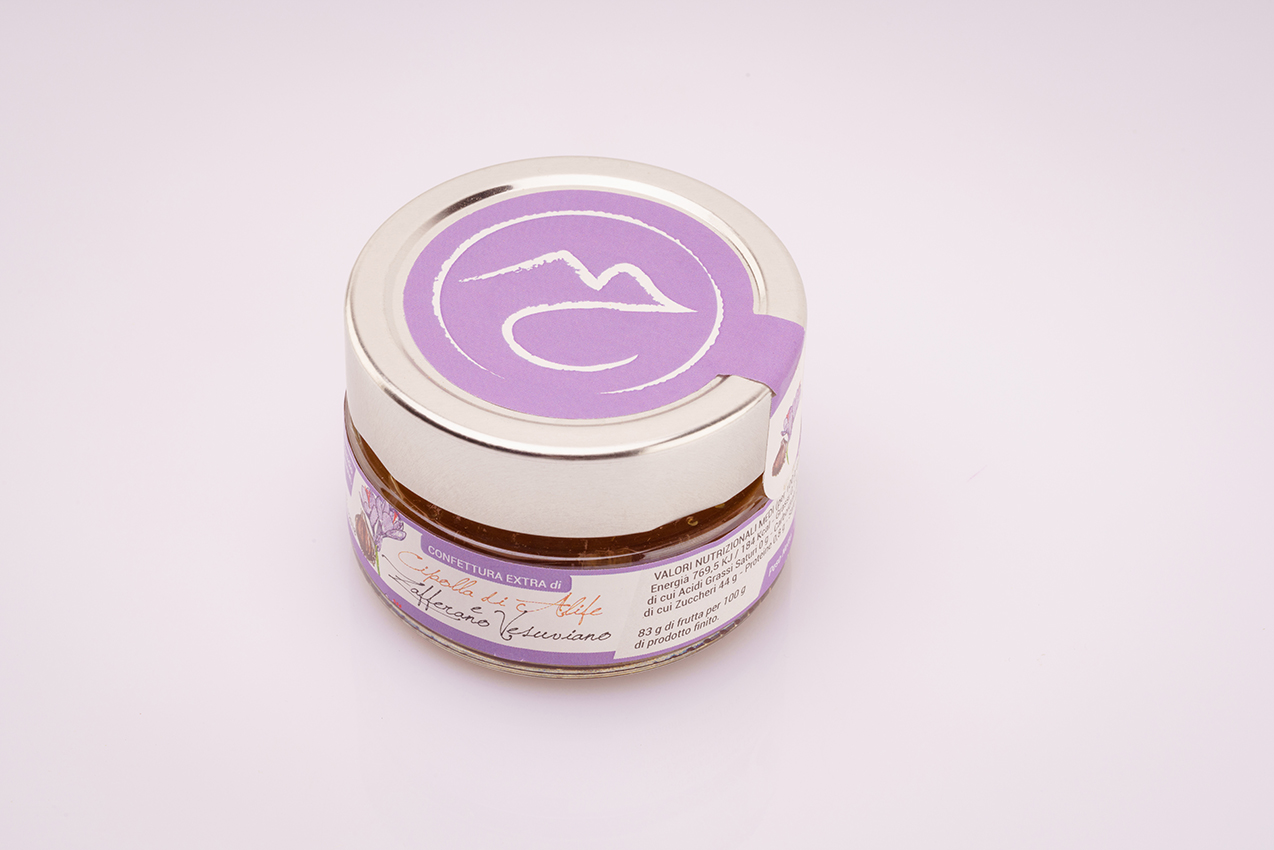 Alife and Vesuvian Saffron Onion jam
The delicate, sweet and sapid Alife Onion, mixes with the intense Vesuvian Saffron giving life to a delicious jam, perfect with cheese as caprino.
---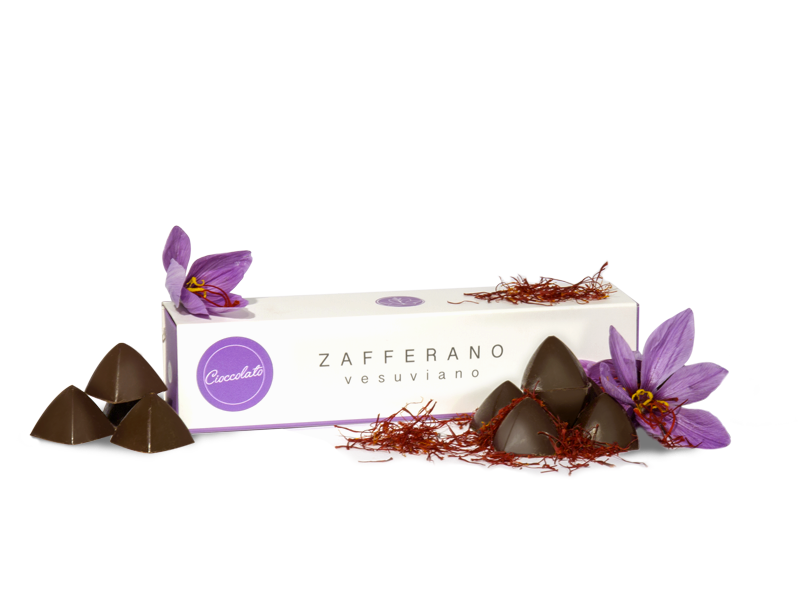 Vesuvietto
Here there are the three qualities for an excellent chocolate: roundness, tactility and persistence in a precious praline made of saffron thought and produced for Masseria Clementina by a refined Maestro Cioccolatiere.