Vesuvius d.o.p. Piennolo's cherry tomatoes
My favorite dish? Spaghetti with Piennolo cherry tomatoes from Grandma Wilma. Could the "king" of Neapolitan cuisine be absent from our land? I introduce you to the "Vesuvius d.o.p. Piennolo's cherry tomatoes". Burning color and classic shape "Pizzo", we work with the help of hands guided by ancient knowledge. Bunches of tomato, tied with hemp thread, mature slowly hanging from the ceilings of our farm. This ancient system allows having the "Piennolo" fresh until the spring following the year of cultivation. For those who, like me, love pasta, it is a great joy to be able to have every day on the Vesuvius d.o.p. Piennolo's cherry tomatoes, which with its intense taste brings with it all the warmth, fragrance and taste of our Vesuvian lands.

ANTONIO
---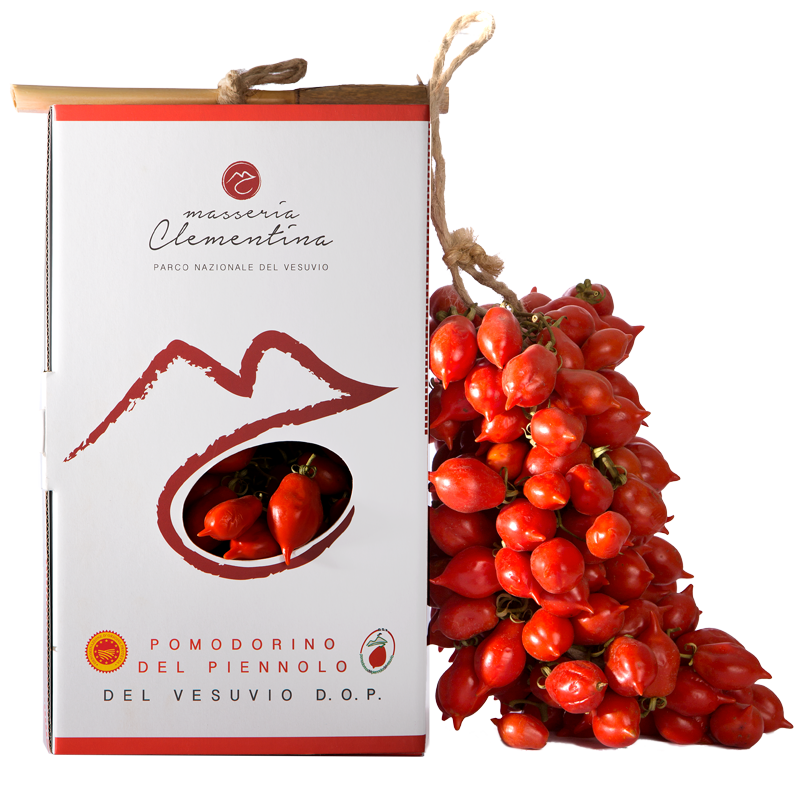 Vesuvius d.o.p. Piennolo's cherry tomatoes
Our Vesuvius d.o.p. Piennolo's cherry tomatoes made in bunches, in a refined gift box that exalts its beauty, provenience and uniqueness. Every single box is recognizable because it's numbered because of the Consorzio Di Tutela rules.
---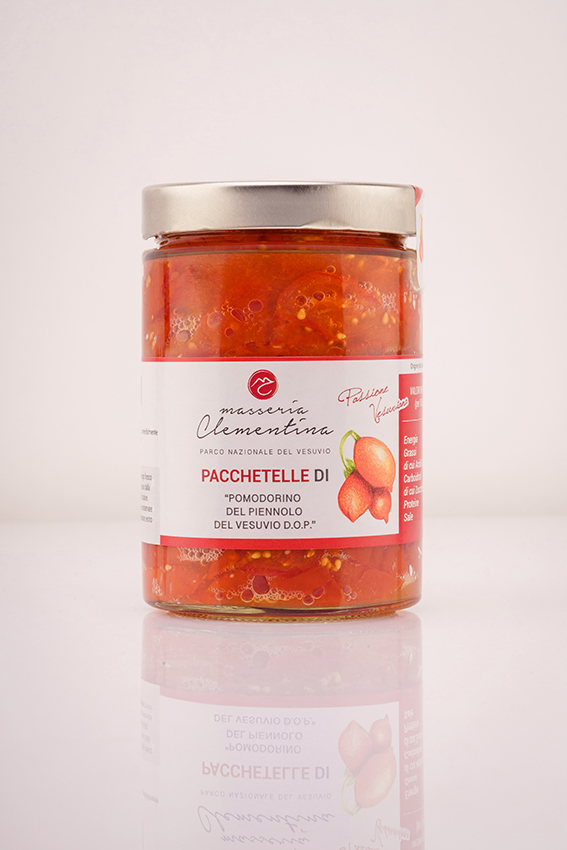 Vesuvius d.o.p. Piennolo's cherry tomatoes jam in "pacchetelle"
It can be preserved in different ways to keep its strong and refined taste. A typical system is "pacchetelle", so the tomato is cut in two pieces. Its color is shiny red, with an intense perfume, typical of the fresh and mature tomato. Its unique taste is the same as the tomatoes just collected. It's perfect to enrich meals, sauces or meat ragù, fish and vegetables.
---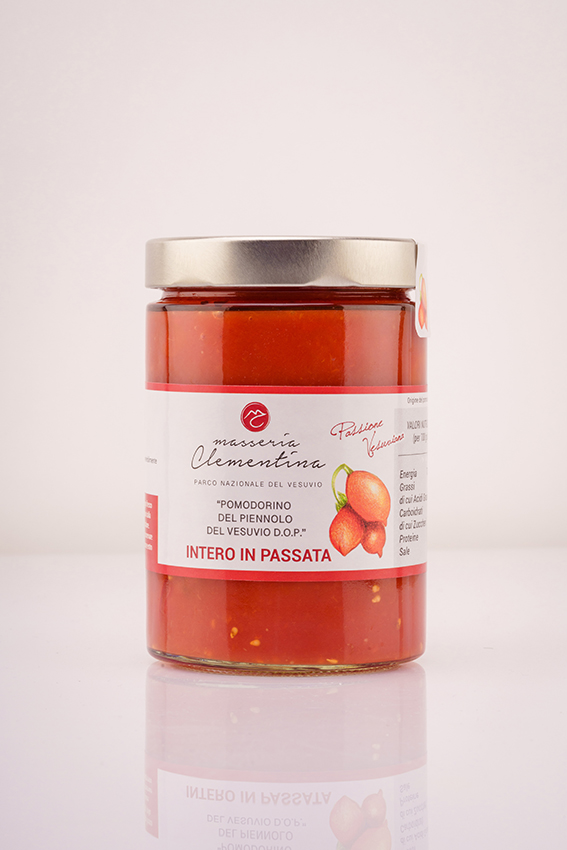 PIENNOLO'S TOMATOES OF VESUVIUS O.D.P FULL IN SAUCE
The best Piennolo's Tomatoes of Vesuvius O.D.P full in their juicy and thick sauce. The bright red preserve, with its strong smell and taste, it's particularly suitable to enrich first courses, meat sauce or ragù, vegetables, and fish. Ideal as pizza seasoning and to prepare tasty bruschetta.