EXTRA JAM PRODUCTS
Here there are the forgotten tastes, family recipes that nourish and excite. Our jams are handcrafted, because of the respect of products seasonality, with fresh fruit and without the addition of preservatives, synthetic aromas, and dyes. Sweetness and genuineness are enclosed in jars and they create a selection of delicious excellences.
---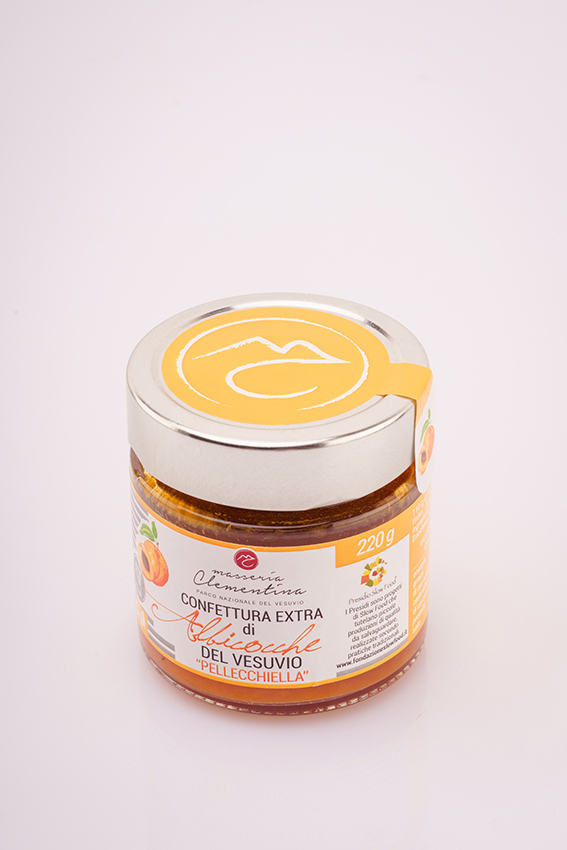 Vesuvian pellecchiella apricot extra jam - Slow Food Presidium
Vesuvian pellecchiella or Vesuvian apricot is an ancient and delicious fruit. It grew up in the sunny vesuvian area where vulcanic territories give it an intense perfume and the characteristic yellow and orange colour and a particular sweetness and plumpness. It is an excellent product, one of the most valuable, with a unique and unrepeatable taste. It is handcrafted and without the addi1on of preservatives, synthetic aromas and dyes. Perfect for everyone's breakfast, as a snack and to stuff biscuits and cakes. It can be combined with cheese like pecorino.
---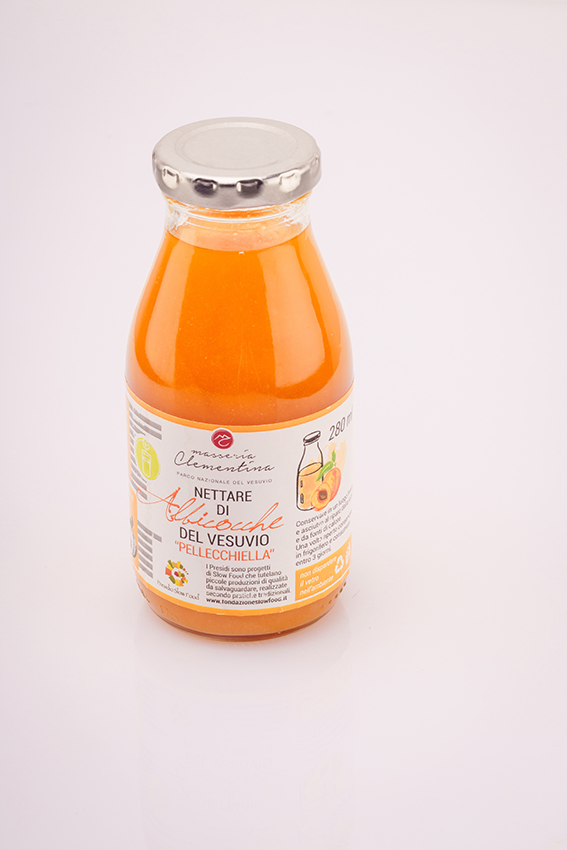 "PELLECCHIELLA" VESUVIUS APRICOTS NECTAR -Slow Food Presidium
From the best Vesuvius Apricots, Slow Food Presidium rises our nectar from "Pellecchiella" variety. Our intense and dense orange juice is prepared without the addition of preservatives or dyes. It delights the palates of adults and children, giving benefits and energy in breakfasts and snacks.
---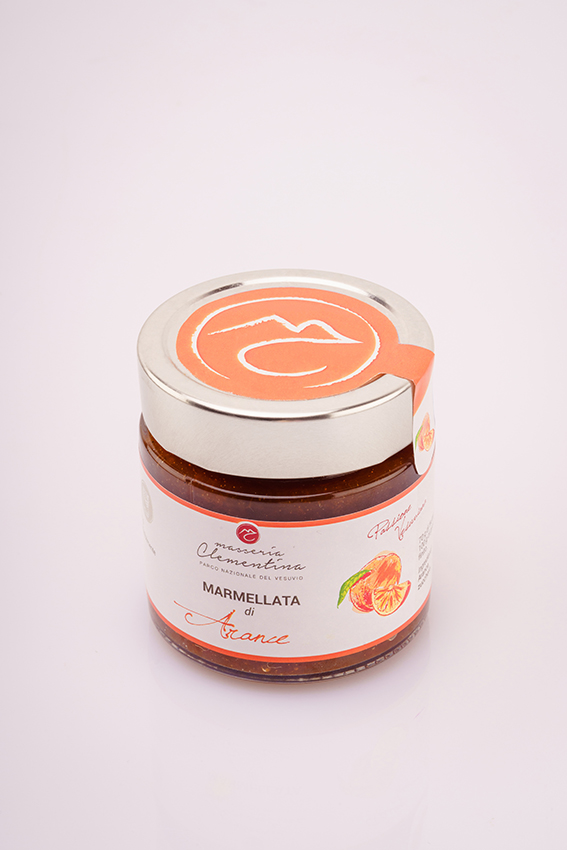 Oranges jam
Our oranges jam is the symbol of a healthy winter breakfast, made with oranges not made in our territory, handed down in genera1ons from an ancient family recipe. Perfect for a snack, with cheese, to stuff cakes and biscuits. You'll become "addicted" by doing the first bite.
---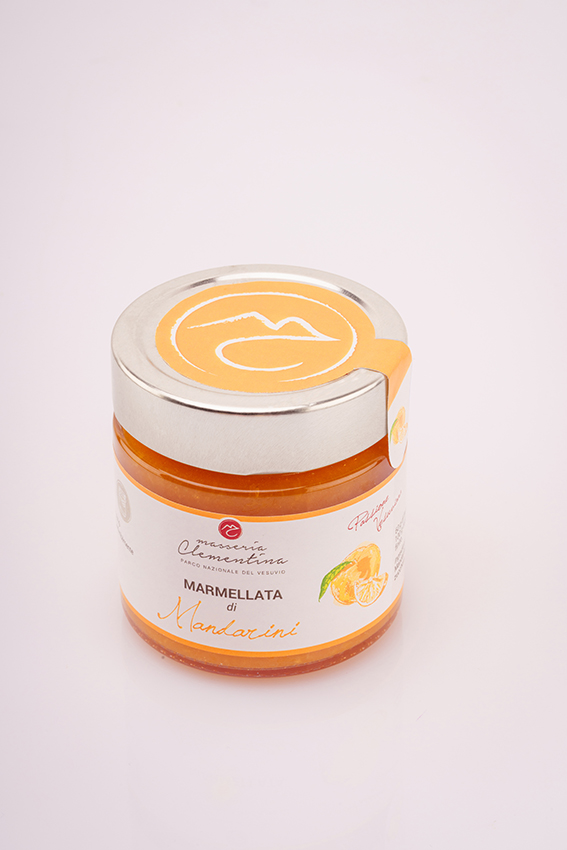 VESUVIAN TANGERINES JAM
The Tangerine is produced in the Vesuvian National Park, and its thin peel is rich of an antioxidant substance called "limonene". Its smell is unmistakable, and in a laboratory, it is transformed into a delicious jam. Through the low-temperature cooking, a process that we use for all citrus fruits, fruit mainly concentrates and all the nutrients remain intact: vitamin C, vitamins B, vitamin A, folic acid and various minerals, such as magnesium, potassium, calcium, and iron. Vesuvian Tangerines Jam gives benefits to our organism and it's a real joy for the palate and the peels make it more and tastier. Great served for breakfast, ideal for its unmistakable taste to accompany fresh and aged cheeses, very good also to fill cakes, tarts, panettone, and biscuits.
---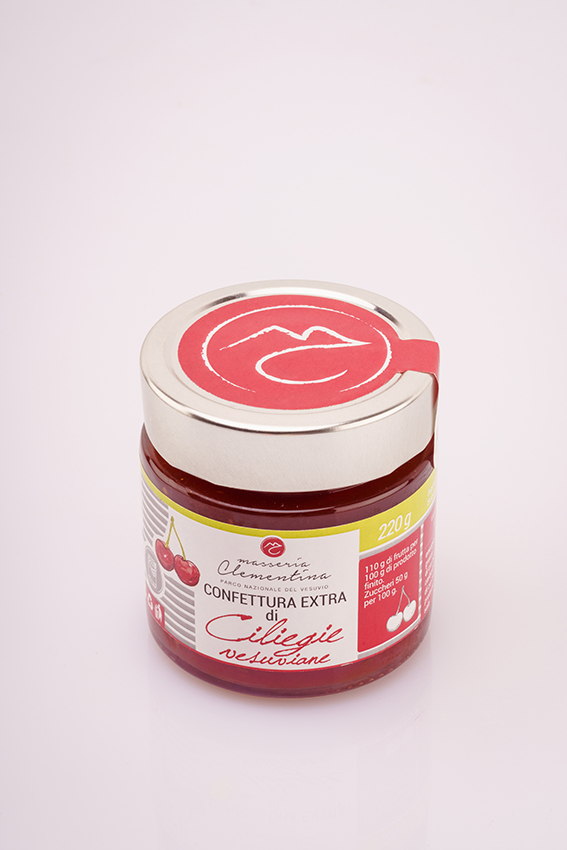 VESUVIAN CHERRIES EXTRA JAM
The Vesuvian Cherries Extra Jam is a tasty preserve that makes adults and children fall in love. It is great spread on bread slices for tasty breakfasts, ideal to stuff tarts or cakes, or to enrich spoon desserts' taste.
---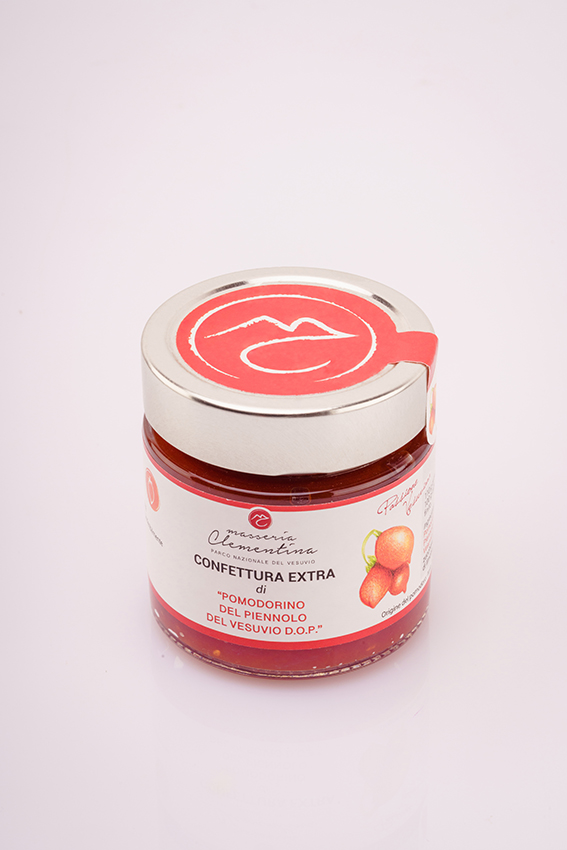 PIENNOLO'S TOMATOES OF VESUVIUS O.D.P EXTRA JAM
Piennolo's Tomatoes of Vesuvius O.D.P Extra Jam represents the best of our production. Every transformed Tomato is wisely chosen by expert hands. The low-temperature cooking favors concentration and guarantees the tomatoes beneficial properties storage. Great to accompany parmesan and aged pecorino cheese, ideal for every strong cheese. The combination with roasted is superlative.
---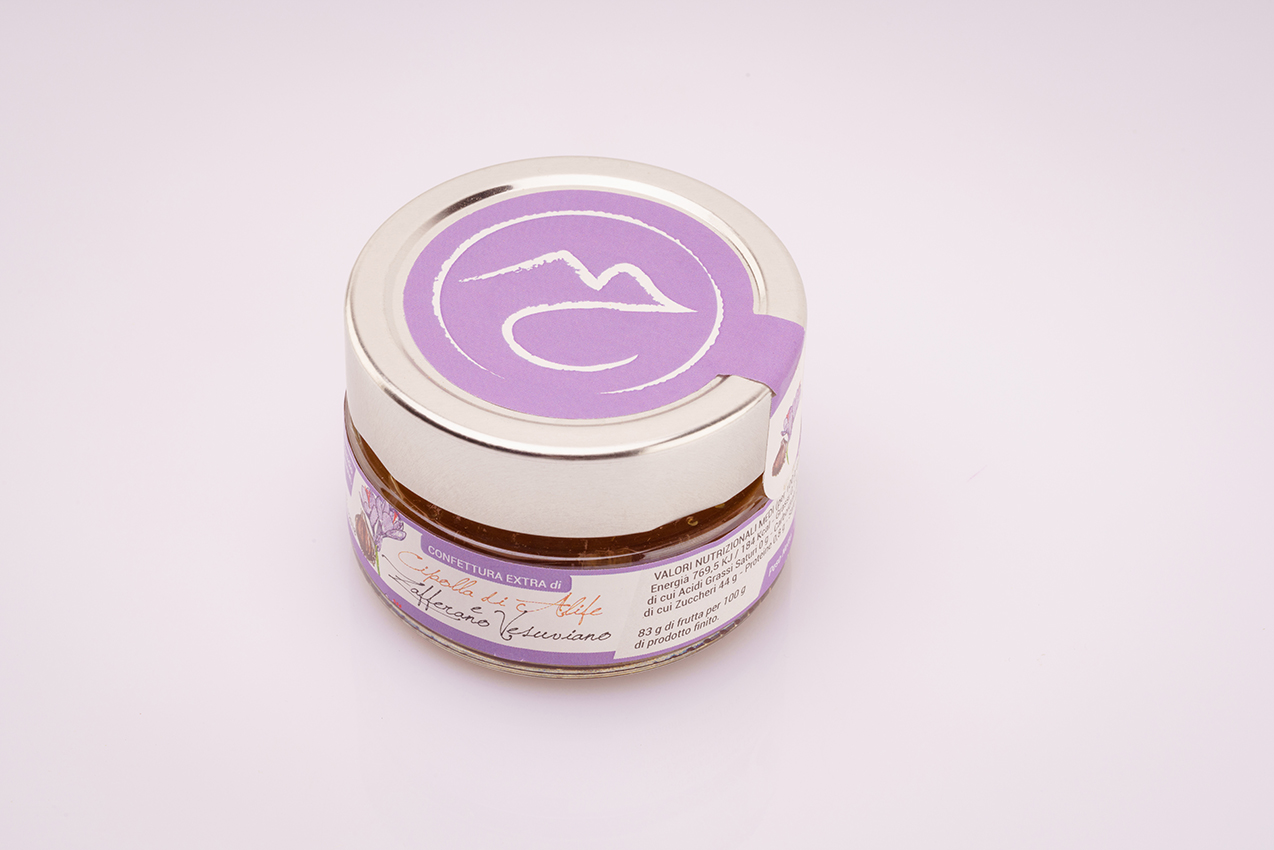 Alife Onions jam and Vesuvian Saffron
The delicacy of Alife Onion, sapid and sweet, is mixed with the intense Vesuvian Saffron giving life to a delicious jam. Perfect with cheese like "caprino".
---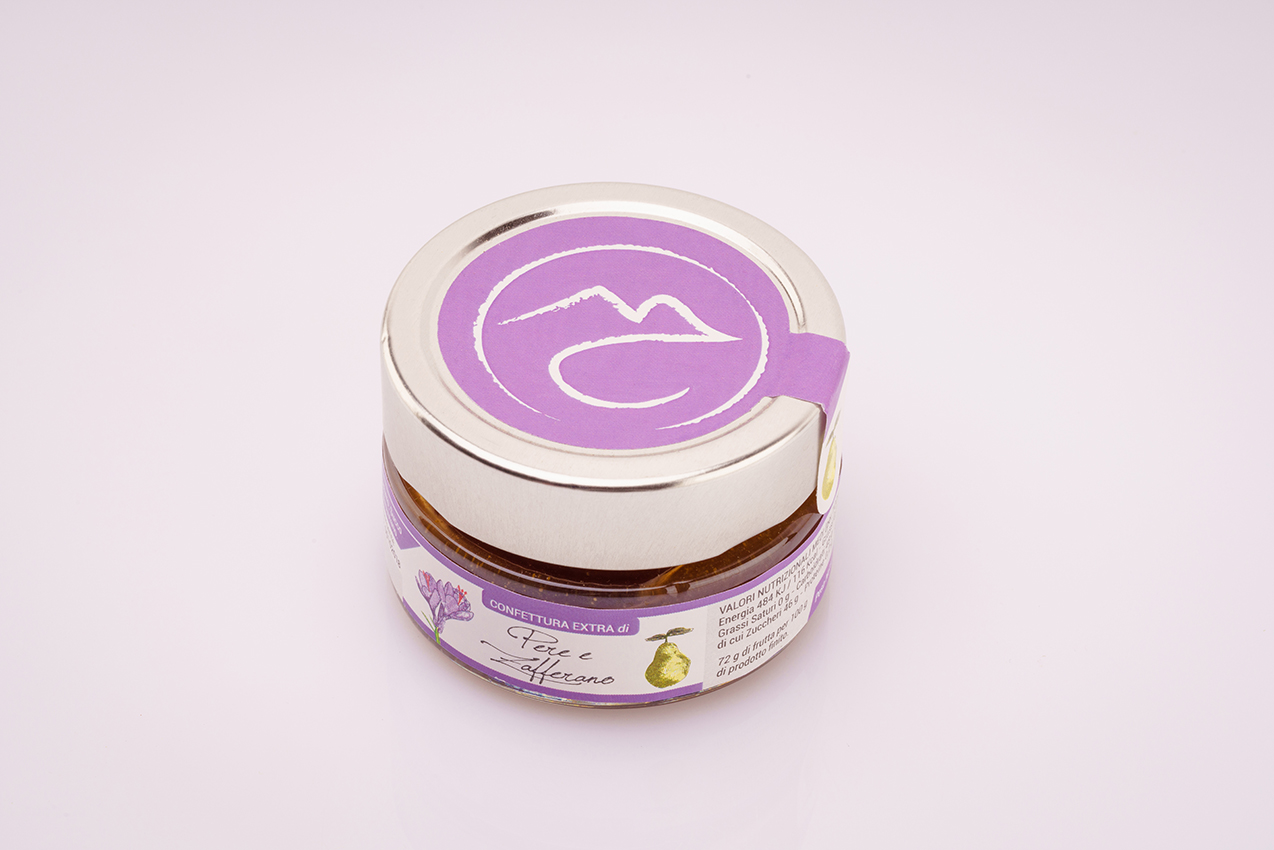 PEARS AND VESUVIAN SAFFRON EXTRA JAM
Our Extra Jam is made from a magic meeting between pear's taste and simplicity, and the fine Vesuvian Saffron complexity. Ideal to combine with seasoned cheese, perfect to stuff tarts and biscuits. Great to spread it on bread for tasty and delicate breakfasts.